Client Reviews
Nothing gives us more joy than the smiles on our client's faces when they
discover their new kitchen.
"Highly recommend the SheBuilds team!"
SheBuilds Kitchens just finished our kitchen and we couldn't be happier! Knowledgeable, professional, great with communication and I love my new kitchen. Laurel listened to what I wanted and guided (without being pushy) to the choices we envisioned. She suggested we might be able to sell our previous cabinets, which we did, saving us money and energy.
Marjorie Thatcher, Canby OR
"We recommend SheBuilds all day!"
Laurel and Brian were so helpful to me and my family today! They were here in a very timely matter and were a wealth of information.
Lisa Reed, Canby OR
"..and it will look PERFECT!"
Laurel is amazing! She is professional, creative, and knowledgeable in construction. Her specialty in kitchen design and remodel is great, and I recommend her to everyone. If you need cabinets, counter tops, and a fresh look to your kitchen, She Builds will get the job done right!
John Rivers, Portland OR
Explore Our Projects

Where Kitchen Dreams Come True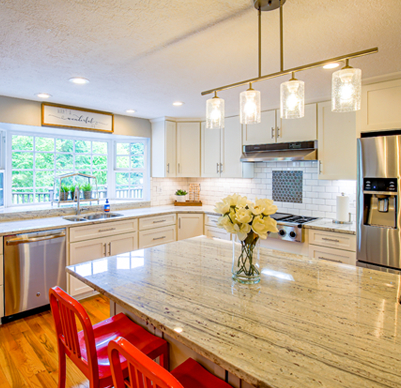 Josh & Sheri's Kitchen
Canby OR
Steve & Sheila's Kitchen
Canby OR
Mike & Becki's Kitchen
Hubbard OR
Patrick & Chloe's Kitchen
Beaverton OR
Matt & Sydney's Kitchen
Beaverton OR
Business
Hours /
Mon-Sat: 9 am – 5 pm
Sun: Closed
Please text (503) 830.2308 to request
private appointments
Connect
With Us /
  (503) 830.2308
laurel@shebuildskitchens.com
Request
An Appointment /
  (503) 830.2308
laurel@shebuildskitchens.com